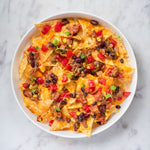 Who doesn't love nachos? It's a perfect food to share with friends and family as a snack or meal! With our Meat Lovers Chili, this nacho recipe is anything but boring.
---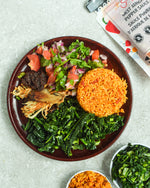 Gone are the days where you must wait 2 hours just to satisfy your jollof rice craving, slaving over the pot playing spice mixologist and stew magician just to get the right balance of flavours even before you get to the rice.
---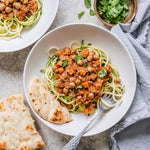 Zucchini Noodles or Zoodles are an amazing alternative for low carb options to pasta and are simply zucchini that has been spiralized and cooked. Combine them with our Moroccan Chickpea & Chicken Stew for a great meal!