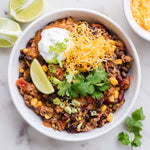 If you fail to plan you plan to fail – seems like a pretty cliché quote but it's the truth about most things especially when it comes to a healthy diet. This past week my niece and I decided to try a low/no carb diet, eliminating all carbs and paying attention to what we eat, basically a Keto diet. We did great and it felt good not eating one of my favorite foods (rice) for a week. Here are a few takeaways from our eat clean week, which I believe will help anyone working on a lifestyle change: 1.Plan, Plan,...
---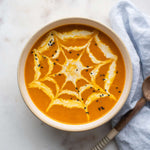 What's the secret to the best soup you've ever had? That's the question that popped in my mind a few weeks back, while speaking to a customer who was trying It's Souper's Meat Lovers Chili for the first time. She loved it and compared it to one of the best soups she's ever had, made by her grandfather. That got me thinking of course of the best soup I've ever had, I didn't have to think too long.  My mom's Fish Pepper Soup stands out in my mind. It was packed with so much flavour and texture and it warmed...
---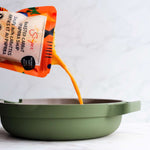 What's not to like about soup? It can be convenient, comforting and oh so yummy! Soups can be packed with so many great nutrients which make them an absolute powerhouse. Don't take our word for it do your research, studies have shown that eating soup before a meal decreases the amount of calories consumed at that meal, now isn't that something? When it comes to a healthy diet we believe that less is more so our soups are made with only the freshest ingredients with no artificial flavors. But the big question is what are the benefits and why should...