On Sale
2 Pack - Green Pepper Sauce (Vegan)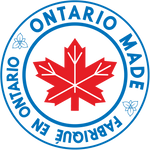 Green Pepper Sauce known Kpakoshito in Ghana can be used as a base to make Nigeria's Ayamase sauce. This versatile sauce has as much flavor as it does heat and is enjoyed as a dipping or marinade for yam fries, rice, kenke, fish... It guarantees your #PepperDemGang qualification!
Ingredients: Green bell peppers, Scotch bonnet, Green chili, Vegetable oil, Onions, Garlic, Smoked paprika, Curry, Basil, Dried oregano, Vegetable base, Salt
No water, just nutrients!
Super delicious
Tried out in some fish chowder I made and it added great heat and flavour. I will definitely buy again and look forward to its Souper coming out west!!
Yummy Sauceeeeee
Very yummy and versatile sauce. Good with rice, potato, yam, plantains etc.
2 Pack - Green Pepper Sauce (Vegan)
Wonton soup!
So i had some left over wonton soup and was looking through my fridge for something I could add to it just to spice it up a little and also add more flavor.. I added a tea spoon of the Green Pepper Sauce and OMG this sauce is an underdog - i didnt expect how flavouful it made my meal wihout overpowering it. I also love that this is black and immigrant owned.. Great work!!
Perfect way to add a kick to your meal!
Super Delicious! Great flavour to add onto meals for the perfect kick. Family and friends love it!