On Sale
2 Pack - Mozi Peri-Peri Sauce (Vegan)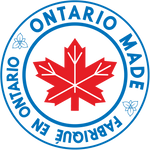 Peri-Peri means "Pepper-Pepper" in Swahili. Our sauce is made using the African Birds Eye Chili and other spices for deliciously sweet and tangy authentic blend. Don't be fooled by its creamy texture - this sauce packs as much heat as the African desert sun... Welcome to the #PepperDemGang
Ingredients: Red bell peppers, African Bird's Eye chili, Vegetable oil, Onions, Garlic, Lemon juice, Red wine vinegar, Cilantro, Smoked paprika, Black pepper, Basil, Brown sugar, Oregano, Salt
No water, just nutrients!
Love it!
I love this sauce ALOT! It's rich and a little actually goes a long way.
I've mostly used the sauce for chicken and it has been an absolute hit with adults and children in my household. Love everything from the packaging to the taste and quality.
Finger Licking Tasty Food
🌱MOZI PERI-PERI SAUCE
I had an exciting day prepping my chicken by adding my own spices and trying out the Mozi Peri-Peri sauce.It is full of flavour,abit spicy and delicious.I tasted to see how hot it was,but my family always wants it extra hot.If your not used to too much spicy,this would still be ok,unless your not into spicy food at all.This was all very tasty and delicious.The marinade made it so easy to mix,marinate and ready for a BBQ or just roast in your oven.Quick and easy Meals.
📍Gifted
Delicious
I love the peri peri. It is deliciously hot. With so much flavour I dont think the two jars I purchased will last very long!! Kudos to Its Souper
This aint Nandos!
Ok - this Peri-peri sauce is in a category of its own, watch out Nandos lol. Its so rich and you can tell its well made with real ingredients and the flavor is souper. Worth every penny!!
Amazing but it portion to price needs consideration
Amazing taste but will buy periodically as the moroccan stew and peri sauce are a bit pricey for what you get, nonetheless a stunning flavour