On Sale
4 Pack - West African Pepper Sauce (Vegan)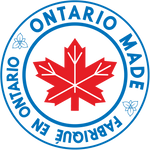 We've made boring meals and dipping a thing of the past
with our tasty
"put that on everything" vegan
pepper sauce
– an original West African classic! Pepper Sauce is popularly known as 'Ata Dindin' in the Yoruba tribe of Nigeria, West Africa. We put this sauce on everything, so please enjoy it irresponsibly! Serve over rice or as a dipping sauce for meats and breads
.
Ingredients: Diced Tomatoes, Vegetable Oil, Red Pepper, Onions, Habanero Pepper, Garlic, Salt, Vegetable Base, Curry Powder, Thyme
Ingrédients: Tomates en dés, huile végétale, poivron rouge, oignons, poivre de Habanero, ail, sel, base de légumes, poudre de cari, thym
A staple at home! Love it!!
I always have a pack chilling in my freezer, ready for the next culinary delight. It's rich, flavourful, spicy and versatile in that I can use it as a dip or as a stew/sauce base for so many things (pasta, etc). Makes life very easy too when I need to whip something quickly for dinner. Get it!
Chicken drumsticks will never be the same
We tried the pepper sauce last night on air fried chicken drumsticks and it was delicious! My husband doesn't usually eat chicken, but he did with this pepper sauce. I don't think I'll be using anything else going forward.
Delicious and Tasty
I am grateful for this Self-Care Giveaway.
Thank you @itssouper for the wonderful gifts sent this Spring and just in time for me to pamper myself with some LOVE.What better way to sit back,relax after a long day and enjoy some Self-Care gifts,and some good food full of flavours.
🌱WEST AFRICAN PEPPER SAUCE
The West African Pepper Sauce is also spicy and can be used to cook in any kind of food you want.Multitasker sauce.It was very easy to cook with and finally after years of loving Nigerian artists,in music,movies,friends and culture,my Nigerian friends need to stop asking me if I ever ate or made Jollof rice.I finally got to try my homemade Jollof rice and so convenient to have a ready mix sauce.I would say this is similar to Pilau rice,we make from Swahili food in Kenya.A great idea to have all the pre-mixed sauces and just have your meal in less time. Believe me when I tell you,there was no leftovers.
📍FINGER-LICKING DELICIOUS FOOD?👆👆👆
📍Gifted
To say I love the sauce is an understatement
This sauce is amazing!!!!! It makes meals so quick and easy! It has just the right amount of spice! I use it for soups, stews, jollof, pasta! There is nothing that needs a stew base that I don't use this for! It keeps well and is delicious!!!!
Crack sauce! I put this sauce on everything.
Seasoning, stew, marinate, dip... Whatever it is, you can use this sauce to make anything! It's Spicy! But flavourful spice and definitely gives your food an extra kick! Definitely recommend this and is one of my favourites from all the sauces!