On Sale
4 Pack - Roasted Carrot & Paprika Soup (Vegan)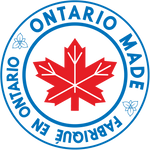 This soup is bursting with flavour! Light and fresh, sweet and spicy made with carrots and red peppers, coconut milk, and a blend of spices. Best for lunch or a low-fat midweek meal or even a dinner-party starter, this soup is sure to please.

Ingredients: Water, Carrot, Red Pepper, Onions, Coconut Milk, Vegetable Oil, Vegetable Base, Garlic, Ginger, Ground Cumin, Salt, Cameroon Pepper
Ingrédients: eau, carotte, poivron rouge, oignons, lait de coco, huile végétale, base de légumes, ail, gingembre, cumin moulu, sel, poivre du Cameroun
4 Pack - Roasted Carrot & Paprika Soup (Vegan)
Very delicious and versatile
I loved this soup and also used it as a substitute base for other dishes. You can taste the high quality of ingredients compared to other soups on the market. The ziplock packaging It's Souper uses is genius because the freshness of the soup last longer (since you pop them in the freezer) . Packaging soup like this is healthier for you because there are not a long list of preservatives found in most canned soups. And less preservatives means it tastes better too. If you care about what goes into your body, spend the extra dollars and stock up on these soups. You and your family deserve to eat well. This soup will be a staple in my kitchen. (stocked in my freezer)
Thank you It's Souper for creating healthy and equally tasty products for the consumer who doesn't want to compromise one for the other!
A delicious versatile base
Added corn kernels, sausage, rice and made meal out of the soup
So much flavour!
This isn't your typical carrot and red pepper soup, it's got flavour! Really enjoyed it!
SOUPER DELICIOUS!
What a great variety of delicious soups and one sauce! I especially love the Carrot and Paprika Soup— perfect meal for a chilly day!