On Sale
4 Pack - Moroccan Chickpea & Chicken Stew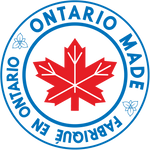 Moroccan
C
hicken and
C
hickpea is a sweet, hearty, and savory stew full of complex flavours.
Our protein-rich recipe gets great flavour from wonderful Moroccan spices that give it a slightly smoky vibe, chickpeas, and tender chicken pieces. Serve it with flatbreads, fufu, overcooked quinoa, couscous or brown rice for a more filling meal.
Ingredients: Water, Chickpeas, Onion, Carrot, Chicken, Tomato Paste, Vegetable Oil, Garlic, Salt, Vegetable Base, Habanero Pepper, Ginger, Ground Cumin, Curry Powder, African Cayenne Pepper, Cinnamon, Black Pepper
Ingrédients: eau, pois chiches, oignon, carotte, poulet, pâte de tomate, huile végétale, ail, sel, base de légumes, poivre de Habanero, gingembre, cumin moulu, poudre de cari, poivre de Cayenne africain, cannelle, poivre noir
Exceeded expectations! Gourmet indeed
This is the best store bought soup I've ever had. I like other gourmet brands like La Dee Da and this was far better than any of those brands. It was more flavourful, hearty and rich tasting. Those who aren't use to spicy flavours might want to use it as a base to their carrot, pumpkin or squash based soups because there's definitely a kick. Worth every penny. So glad I bought a few of these and looking forward to my next souper meal.
Amazing Flavour
Amazing Flavour, though its pricey as 1 pack is 1 normal soup serving which works out to 11.25 a soup. Will try again but as a treat due to price